Since December 2022, ACOmarket has been operating a webshop in partnership with SoftwareONE with the aim of providing a central software and service platform for all students, staff, teachers and researchers. If required, we also enable university institutions to provide a stand-alone software and service platform via a sub-portal.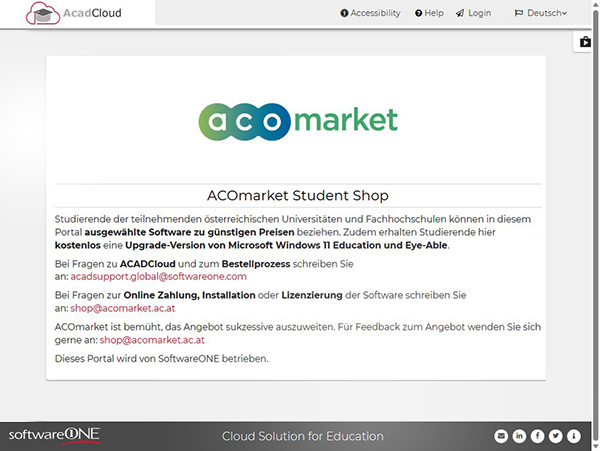 Currently, 17 organisations are already using the services that ACOmarket provides via the shop.
The range of products offered is still small, including
Win11 - free update
Eyeable - client for barrier-free use of web pages (12 months free of charge)
SPSS - statistical software by IBM
Affinity - graphic design, image editing and desktop publishing software

The range of products is constantly being expanded in consultation with the shop participants.
If your organisation also wants to use our webshop, please contact:
Roland Swoboda (Dipl. Ing.)
Email: This email address is being protected from spambots. You need JavaScript enabled to view it.
Phone: +43 670 603 5386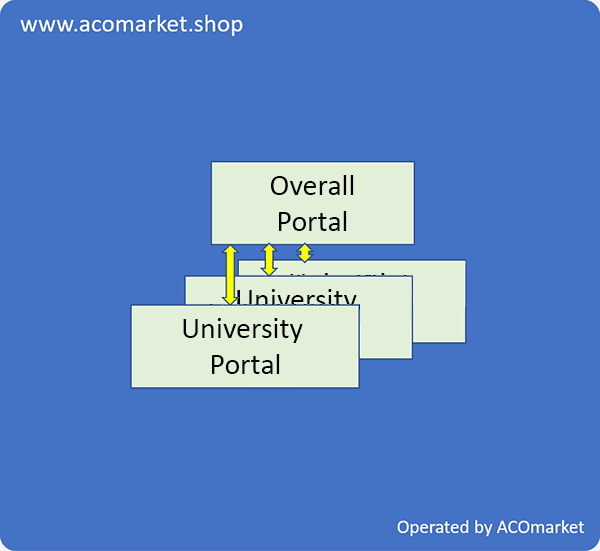 The SaaS technology used is SoftwareONE ACADCloud.
In the general portal - the ACOmarket webshop, which forms the umbrella over all subportals - software products are offered which
can be offered to all universities
do not require a university-specific portal
for which access is open to all students.

In the university-specific portal, products are offered that are
are priced separately for each university
are required to have their own portal per university, e.g. M365 or Adobe
are licenced according to special regulations (e.g. named user)
should only be accessible to students of that university
Subportals can be requested via ACOmarket. We shall be glad to provide you with an appropriate offer.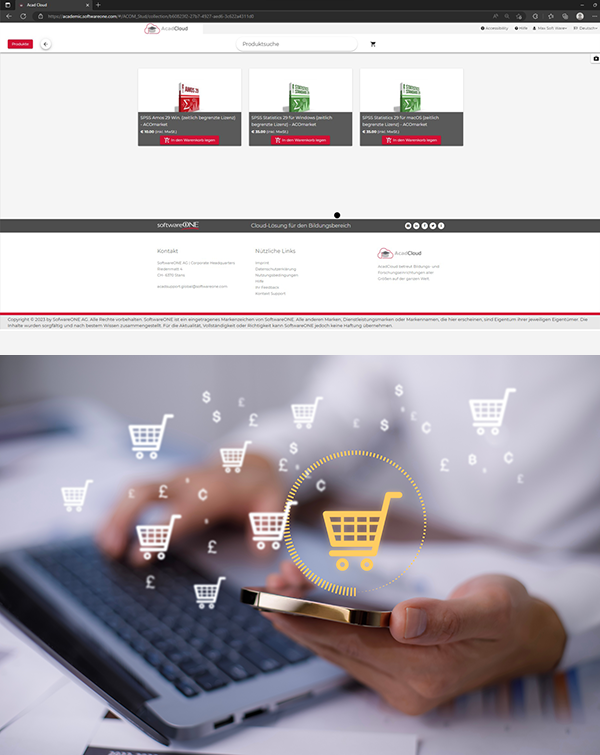 The shop includes the following features:
Authentication (Shibboleth or other authentication methods)
GDPR-compliant explanations of functionality and use
Catalogue function - classification of products
Typical shopping cart functions:
Edit quantity, Delete product, Empty shopping cart, Update shopping cart, Continue shopping, Proceed to checkout
Billing address
Online payment by credit card (VISA, MasterCard) and/or EPS instant bank transfer
Order confirmation
Order/invoice printout
Download of ordered software
Information about the shop in the footer: general terms and conditions, cancellation policy, data protection,
payment methods, download, imprint

We would be pleased to welcome you as a shop customer in the near future.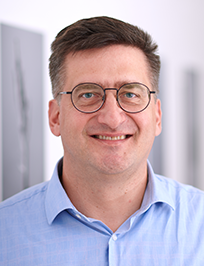 Our contact person for the webshop:
Roland Swoboda (Dipl. Ing.)
Email: This email address is being protected from spambots. You need JavaScript enabled to view it.
Phone: +43 670 603 5386